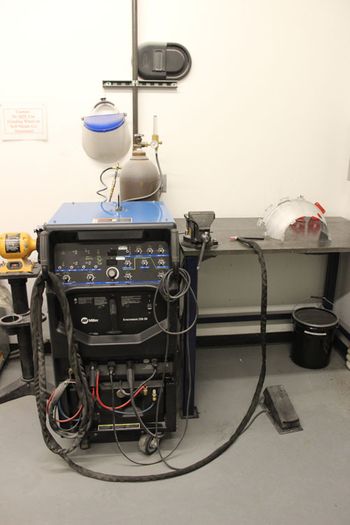 Certified Weld Inspection
In-Spec Technologies' personnel will work with you to improve any marginal or discrepant welds. Our people are welders, as well as inspectors. Their welding expertise is part of the complete package we offer.
All the staff members at In-Spec Technologies are American Welding Society Certified Welding Inspectors. We not only do the job, we teach the class! In-Spec Technologies has taught the CWI classes for the Northwest Ohio Section of AWS for more than 15 years and we can do it in-house for you. Whether you want to improve the quality of inspection by line welders or give your machine operators and QC department inspection training, In-Spec Technologies can help. We can calibrate welding machines and equipment. We work with automotive, industrial, and agency codes and specifications. So whether you are doing work for General Motors, Caterpillar, or the military, In-Spec Technologies knows the code.
In-Spec Technologies offers in-plant CWI training and testing. If you have enough people interested it can be very cost effective to have your own CWI program. Contact us for more information.